Thanks to The Fresh Stock, I came across the new collaborative project from Adapt Advancers and TRUE.  The t-shirt is entitled, "Summer Of Love." 
This will be the 4th installment of the Native Leagues Project from TRUE, who collaborates with various Bay Area brands for each installment.
The Summer of Love tee is a reference to the late 60's cultural phenomenon of the same name. Taking place during the Summer of 1967 and continuing through the end of the 60's, the Haight/Ashbury neighborhood of San Francisco (also home to the TRUE flagship store) acted as a hub for a movement that embodied the ideals of creative expression, sexual freedom, and cultural and political rebellion. In following with the Native Leagues Project local teams tradition, the tee also pays symbolic homage to the city's own San Francisco Giants.
The t-shirt will be available in black and white colorways.  You'll be able to find it starting tomorrow, June 12th, at both TRUE shop locations (Walnut Creek and San Francisc0), as well as online via TRUE and Adapt Advancers.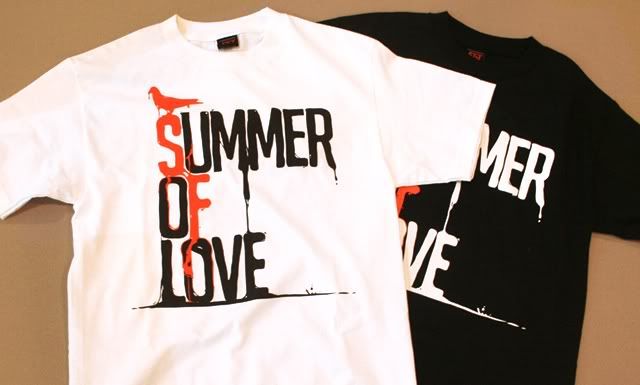 Source:  The Fresh Stock